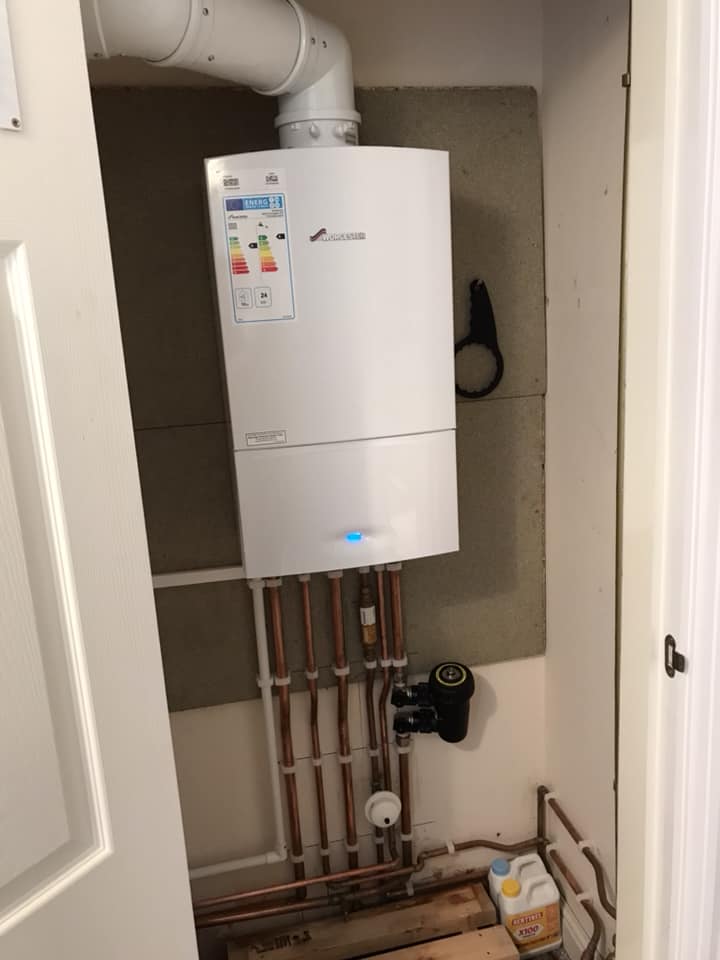 We are a family run business first established in 2003. We have experience of fitting boilers as well as carrying out diagnosis and repairs. Many of our existing customers have been using us for numerous years as we are able to offer a consistent service. For each boiler fitted we make a diary entry to remind the customer that the boiler is due for it's annual service, taking away the need to remember, or worry about missing the vital service. There is a distinct saving to be made by having the boiler serviced annually. The system runs efficiently therefore using less gas, and minor problems can be addressed before they become major and expensive.
Our main business has been streamlined over the years to enable us to concentrate on servicing and breakdowns but we can recommend a team of installers and plumbers to ensure all jobs can be handled efficiently.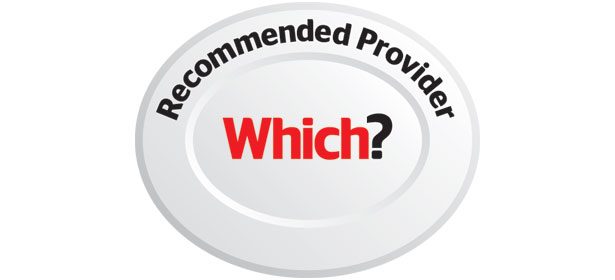 Gas Safe Register number – 225809
Gas fire service and maintenance
Boiler service, repair and maintenance
Unvented cylinder installation and maintenance
Boiler and fire servicing are things that are often overlooked and too many people don't have their appliances checked on a regular basis. Whether you're busy, or you're not really convinced that it's necessary, here are some reasons why you might want to book an annual service.
Read More
You can catch problems early
It's easy to forget that you don't only use your boiler during Winter. You use hot water everyday, so your boiler could be running into issues that you might not notice until the big winter switch on.
Having your boiler serviced annually means that your engineer will be able to identify any problems with your boiler and address them before they do any major (and costly!) damage. Problems with your boiler, no matter how small they may be, will only get worse the longer you ignore them. You don't want to leave your boiler to its own devices all summer and let it break down when you turn the heating on in November.
Likewise, your fire may not be used during the summer months, then come the colder days when you want to take the chill off, you find it won't light.
It's cheaper than replacing your appliance
Chances are, servicing your appliances costs less than you think, and it definitely costs less than replacing them entirely.
Regular checks and maintenance will keep them running properly, and because you'll be able to fix any issues right away, they will be less likely to break down later on. A well maintained boiler or fire will most likely last longer than one that hasn't been serviced, therefore saving you money on needing to buy a new boiler or fire.
Will it save me money on my energy bills?
An argument against servicing your boiler or fire is that it costs money – and people often think that it'll be a waste; however, this isn't typically the case.
We pride ourselves on offering a cost effective service. With relatively low outgoings compared to some of the bigger companies, we are able to keep price increases to a a minimum. With the worry of spiralling gas and electricity costs, it makes sense to ensure that your boiler and fire are working as efficiently as possible.
As part of your servicing, your engineer will carry out all necessary checks to ensure that your boiler is running efficiently, which can actually save you money over time. Of course, the model of boiler you have, and how old it is, will determine just how energy efficient it can be, but improving your boiler's efficiency will mean that it'll use less energy to run, and will subsequently keep your energy bills low.
An efficient, clean gas appliance is a safer appliance
Not only will servicing your boiler and fire ensure that they are running efficiently, it'll also ensure that it's running safely.
According to the Department of Health, 4000 people go to A&E each year with carbon monoxide poisoning, and because the symptoms (headaches, dizziness, nausea, breathlessness, collapsing and a loss of consciousness) can easily be assumed to be due to other common illnesses, it's crucial that you have your appliances checked on a regular basis. Regular servicing can give you peace of mind that your family are safe – or it'll let you know that you need to carry out repairs before a fault seriously affects your health.
Protect your warranty
Many new boilers come with up to a 10 year guarantee, and fires have a typical warranty of 7 years, giving you peace of mind if something should go wrong. If your appliance is under guarantee, it's common that this will only apply if you have it serviced on an annual basis.
If you don't service your appliance for more than 12 months, this may void your warranty, so if it does break down, you won't be able to claim the money for repairs. Be sure to check the conditions of the warranty , and if it requires an annual service, make sure you book one in on time – you don't want to be caught out.
Landlords have to provide yearly certification.
If you're a landlord, you are required by law to have annual gas safety checks carried out on all gas appliances in your properties – your tenants' safety is your responsibility.
The required checks you need to carry out every year do include boilers, but it also includes any other gas appliances you may have – gas stoves, for example.
Have you serviced your appliance in the last 12 months?
Whether or not the warranty requires you to service your appliance on an annual basis, if you're concerned about your family's safety, or you simply want to save some money where you can, there are a wide range of reasons why you should service your appliance annually.
At ACS Plumbing and Heating Ltd we can set a reminder to give you a call when your service is due, and book it for a convenient time.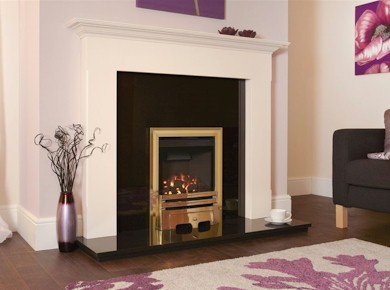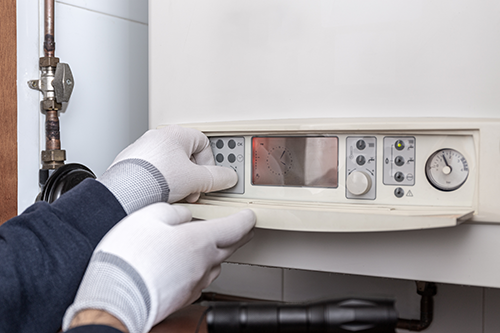 Boiler and fire services
Cooker installations
Breakdown and repairs
Landlord certificates
Service contracts
Flue less fires
LPG and natural gas qualified
"We never fail to have our gas boiler serviced every 12 months. Decided to try ACS Plumbing & Heating for the first time. Booked the appointment with Emma by telephone. Emma phoned me a couple of days before the arranged date to confirm with me that we were still happy with the chosen date. Simon the engineer arrived as arranged and carried out a very thorough service of our boiler, He left the area he worked in very clean and tidy, having completed the service."
"I would like to thank Emma our first contact on the phone + Simon Newton for there first class attention. The work on our boiler service, replacing two radiator valves and a replacement diverter valve + service of a gas fire. The quick attention we received just two days before this work was booked in, our hot water cylinder decided to burst sending water pouring down into our kitchen. Simon dropped everything and saved the day and put our mind at rest."
"Simon has been servicing our gas central heating and gas fire for 12 years. He is a friendly professional engineer and I would highly recommend him."
"Fitted the boiler 5 years ago and this was the 5th service. Always does a good job and never leaves any mess. Would recommend without hesitation."